These 25 Valentine's Day Dessert and Cocktail Recipes are sure to bring a little love to your tummy all month long. Kick off your morning with a Heart-Shaped Churro or Red Velvet Doughnut. Cheers to your honey with a Love Potion #9 or Chocolate Covered Strawberry Martini. Lick your fingers dry after finishing off a homemade dessert with plenty of fruity, chocolate flavors. There's just so much YUM going on here!
Puff Pastry Nutella Apple Roses Via Hapa Nom Nom
Mini Chocolate Hazelnut Cheesecake Bombs Via Love is in My Tummy
Triple Berry Tiramisu is sweet, beautiful, easy and so delicious! The perfect, easy dessert recipe for Valentine's Day or any other of the year! Strawberries, raspberries, blueberries and of course Chambord.
Triple Berry Tiramisu Via The Cookie Rookie
Strawberry Shortcake Martinis Via 3 Yummy Tummies
Heart Shaped Churros Via Supergolden Bakes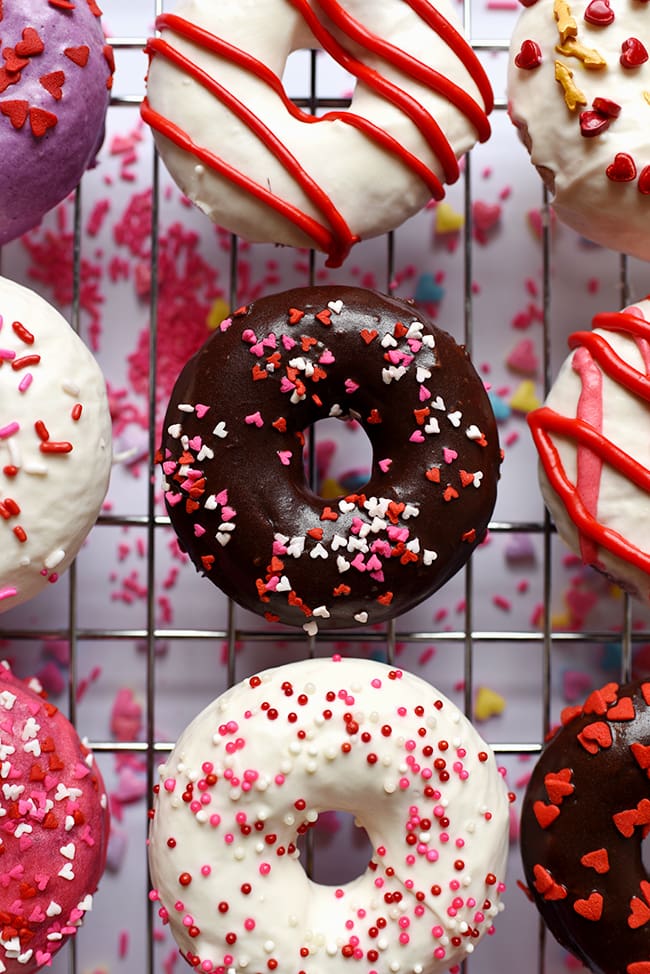 Red Velvet Doughnuts Via Let's Eat Cake
Mini Chocolate Cake for 2 Via Culinary Ginger
Chocolate Covered Strawberry Martini Via 3 Yummy Tummies
Chocolate Chip Maraschino Cherry Shortbread Cookies Via Swanky Recipes
3 Ingredient Chocolate Covered Strawberry Dump Cake for 2 Via The Seasoned Mom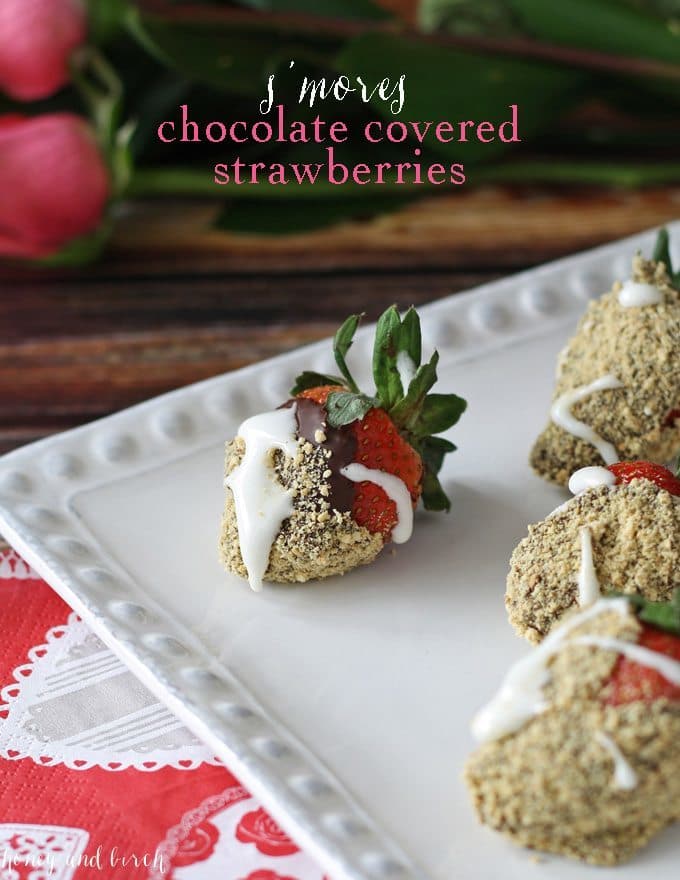 S'mores Chocolate Covered Strawberries Via Honey and Birch
Chocolate Stovetop Cake with Pomegranate Cream Via Contemplating Sweets
Meringue Hearts with Whipped Cream and Raspberries Via What a Girl Eats
Love Potion #9 Martini Via The Cookie Rookie
Chocolate Covered Strawberry Cheesecakes Via Away From the Box
Red Wine Dark Chocolate Fondue Dip Via 3 Yummy Tummies
Heart Cookies Via Sugar Spun Run
Strawberry Basil Champagne Cocktail Via Simple Seasonal
Tripe Chocolate Cherry Cheesecake Brownies Via Swanky Recipes
Salted French Hot Chocolate Via Champagne Tastes
3 Ingredient Chocolate Covered Strawberry Greek Yogurt Bites Via Two Healthy Kitchens
Chocolate Cheesecake Stuffed Strawberries Via Upstate Ramblings
Sugar Cookie Trees with Strawberry Rose Frosting Via The Road to Honey
Strawberry Mascarpone Tart Via Taste and See
Raspberry Souffle Via Downshiftology
More to Love
If you love these 25 Valentine's Day Dessert and Cocktail Recipes, check out my Cocktails page for more inspiration.